Jeff Schloss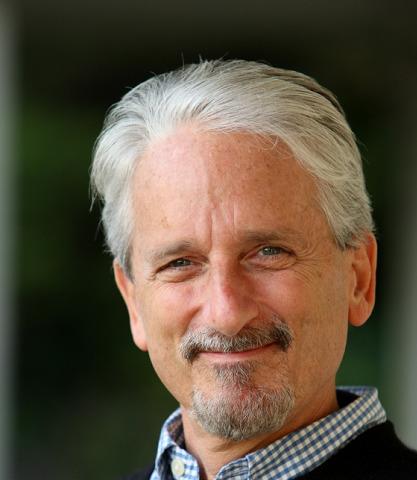 Jeff Schloss is a biologist with a deep and abiding interest in the sometimes factious, sometimes mutually enriching, but always provocative relationship between science and religion.
He has written and spoken widely on the evolutionary mystery of altruistic sacrifice, current evolutionary accounts of human morality, debates over progress or design in evolutionary theory, evolution and the question of purpose and natural evil - all issues of not only religious but also philosophical significance, with important personal and social implications. His most recent work involves the emerging sciences of religion: the varied and fascinating evolutionary accounts of the origin of religious belief and the implications of this important field for religion itself.
In all his work, Jeff's goal is to promote civil conversation and bring together often divided intellectual perspectives and cultural constituencies, eschewing, on the one hand, polarizing distortions of science for the sake of either promoting or disparaging religion and, on the other hand, glib affirmations that there is neither substantive conflict nor possible consonance between scientific and religious ideas.
Jeff has authored numerous academic and popular papers and is a widely sought speaker in local, national, and international venues to scholarly and public, religious and secular audiences. He is co-editor of several interdisciplinary volumes, including The Believing Primate: Scientific, Philosophical, and Theological Perspectives on the Origin of Religion (Oxford University Press); Evolution and Ethics: Human Morality in Biological and Religious Perspective (Eerdmans); Altruism and Altruistic Love: Science, Philosophy, and Religion in Dialogue (Oxford University Press).
Schloss has been a Danforth Fellow, a Senior Fellow of the Emory University Center for Law and Religion, and a Crosson Fellow at the University of Notre Dame Center for Philosophy of Religion. He is currently Distinguished Professor of Biology and Director of the Center for Faith, Ethics, and Life Sciences at Westmont College.
Jeff Schloss will speak on the following topics:
The Intelligent Design Controversy: Scientific Debate or Culture War?
An Evolving World: Mother Nature or Wicked Old Witch?
Is Genuine Altruism Biologically Impossible?: Evolutionary Theories of Sacrificial Beneficence
Doing Well by Doing Good: The Evolution of Human Morality
The Biology of Love
Evolutionary Accounts of Religion: Explaining and Explaining Away