Ed Linenthal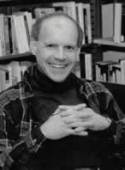 Edward T. Linenthal is professor of history, adjunct professor of religious studies, and editor of the Journal of American History at Indiana University. Previously, he was the Edward M. Penson Professor of Religion and American Culture and Chancellor's Public Scholar at the University of Wisconsin Oshkosh. He has also been a long-time consultant for the National Park Service.
Linenthal has been a Sloan Research Fellow in the Arms Control and Defense Policy Program at MIT, where he did the research for his first book, Symbolic Defense: The Cultural Significance of the Strategic Defense Initiative. He has also written, Sacred Ground: Americans and their Battlefields; Preserving Memory: The Struggle to Create America's Holocaust Museum; and The Unfinished Bombing: Oklahoma City in American Memory. He has co-edited A Shuddering Dawn: Religious Studies in the Nuclear Age, with Ira Chernus; American Sacred Space, with David Chidester; and History Wars: The Enola Gay and Other Battles for the American Past, with Tom Engelhardt.
Linenthal worked for the National Park Service during the 50th anniversary ceremonies at the USS Arizona Memorial in Pearl Harbor, and delivered the commemorative address at the memorial in 1994. He has appeared on ABC's "Nightline," PBS's "Newshour with Jim Lehrer", and on CBS and NBC evening news. He serves on the Federal Advisory Commission for the Flight 93 Memorial in Shanksville, Pennsylvania, and the Academic Advisory Committee for the new permanent exhibition at the FDR Presidential Library in Hyde Park, New York.
Ed Linenthal will speak on the following topics:
Nothing is Ever Escaped: Public History and the African American Historic Landscape
From Lexington and Concord to 9-11: The Challenge of Public History, An Illustrated Lecture
The Unfinished Bombing: Oklahoma City in American Memory
The Predicament of Aftermath: The United States Holocaust Memorial Museum
The Little Bighorn: Biography of A Sacred Site