Dave Mason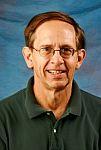 David S. Mason, Professor Emeritus of Political Science, has written and taught for over thirty years about revolutionary change in different parts of the world, and now focuses on the United States with his latest book The End of the American Century. In it, he argues that economic, social, political and international decline mark the end of an era in which the U.S. has dominated the globe.

The current financial and economic crisis, which he forecast in his book, is just the beginning of a long term reduction in American affluence and global influence. Professor Mason argues that this crisis also provides an opportunity for rebuilding the country based on enterprise and values long dormant.

Dr. Mason has published dozens of articles and seven books on international politics, U.S. foreign policy, European politics and history, revolutions, public opinion and concepts of social justice. For many years he was the director of a major collaborative research effort-the International Social Justice Project-exploring attitudes on social justice in thirteen countries, including the United States. At Butler University, he was chair of the department of political science, and directed the university's core curriculum course, which addressed major world civilizations at times of transformative change.

He has won numerous teaching awards, and has lectured, studied, and taught widely, including in Germany, Italy, Russia, Poland, and China; has made presentations for universities, churches, community organizations, and the federal government; and has taught twice for the University of Pittsburgh's "Semester at Sea" program.
A blog connected with Dr. Mason's new book may be viewed at


Dave Mason will speak on the following topics:
The End of the American Century
U.S. Economic Decline and the End of U.S. Global Dominance
Coming to Terms with a Diminished America
The Challenge to the U.S. from the "Rising Powers" of China, India and the European Union
Can President Obama Rescue the U.S. Economy and International Reputation?
The World Sours on the United States
America and the World After the American Century