Jeff Kaplan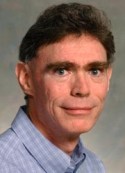 Jeff Kaplan has spoken before groups as diverse as global policy makers (The Stockholm Forum, The University of Helsinki Inaugural lecture, The Van Leer Institute in Jerusalem), academic audiences (The American Academy of Religion and numerous universities in the US and Europe), governmental Agencies (CIFA/Counter Intelligence Field Activity), and numerous religious communities. These talks have focused on religiously motivated terrorism, Islam and Islamophobia, areas in which he is considered an international expert.
He serves on the executive board and as book review editor of the flagship publication in the field of religiously motivated terrorism, Terrorism and Political Violence. He is the author of 11 books and 30 articles ranging from studies of the American and European radical right and various hate movements to New Religious Movements. He is currently working on African based terrorism and genocide under the heading of Fifth Wave Theory, his new theory that extends David Rapoport's idea of Four Waves of Modern Terrorism. It focuses on African terrorist movements such as the Janjaweed in Sudan's Darfur Region and the Lord's Resistance Army which began in Uganda and currently is active in four African countries. Fifth Wave research encompasses the issues surrounding child soldiers and the use of rape as a tactic for ethnic cleansing and outright genocide.
Kaplan is currently associate professor of religion at the University of Wisconsin Oshkosh where he directs The Institute for the Study of Religion, Violence and Memory.

Jeff Kaplan will speak on the following topics:
Fifth Wave Terrorism
Islam and the Question of Terrorism
Bombs and Burkas: Overcoming Student Stereotypes in Teaching Islam
Janjaweed Militia and The Darfur Crisis
From the Local to the Global (and Back Again): On the Globalization of New Religious Movements
Terrorism in the Middle East and a Look to the Future of Post-Iraq Terrorism
From the Global to the Local: The Fifth Wave of Modern Terrorism
Religious Extremists and Oppositional Subcultures in the Age of Globalization
The Cultic Milieu
Islamophobia and the Danish Cartoons