Eugenio Urrutia-Borlando
Piano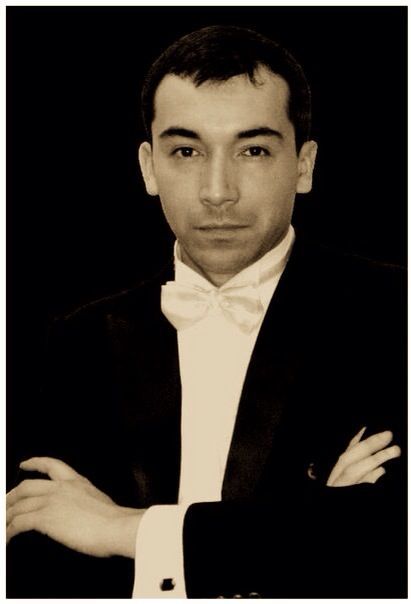 Born in Concepcion, Chile, Eugenio Urrutia is a charismatic and versatile pianist and teacher. At the age of eleven, Urrutia made his concert debut with the Orquesta Sinfonica de Concepcion and in the following year won the Claudio Arrau International Piano Competition and Concurso Jovenes Talentos. He has since embarked on a career that has featured him as a soloist and chamber musician performing in major venues around the world.
As a recitalist and chamber musician, Urrutia has performed an extensive repertoire in South America, the United States, Germany and Russia collaborating with violinists Alexander Kerr, Laurie Carney, Zach DePue, cellists William Grubb, Andres Diaz, Jan Muller-Szeraws, oboist Andrea Gullickson, violists Roberto Diaz, Michael Strauss, bandoneonist Pietro Antonio Soave and clarinetist Frank Glover. As a soloist, he has performed with The National Youth Symphony Orchestra of Chile, LaGrange Symphony (GA), Orquesta Sinfonica Universidad de Concepcion, Orquesta Clasica de Santiago(USACH), Akron Symphony Orchestra, Indianapolis Chamber Orchestra, Erie Chamber Orchestra, Die NordwestDeutsche Philarmonie, Germany, OSJ Santa Cruz, Bolivia and the ProArte Chamber Orchestra of Indianapolis, collaborating with conductors Wilfried Junge, Luis Urrutia, Patricio Cobos, Kypros Marcou, Toshiyuki Kamioka, Luis Gorelik, Roland Schlieder, Mathew Kraemer and Stanley DeRusha.

In 2003 Urrutia was featured in Concepcion, Chile, together with the National Youth Orchestra of Chile and Maestro Patricio Cobos as part of a national celebration of the centennial birth of Chilean pianist Claudio Arrau. Later that year, he was featured in a recital in Ojai Valley (Santa Barbara), California to commemorate the centennial birth of Hungarian pianist Lili Krauss.

As an avid supporter of contemporary music, in 1998 he premiered Paul S. Chihara's Sonata for Viola and Piano, together with violist Csaba Erdelyi, and in 2003 premiered the piano and strings quintet Encuentros by renowned Chilean composer Juan Orrego-Salas, a performance that is revisited in Orrego's new autobiography Encuentros, Visiones and Repasos where he praises "the young Chilean pianist."

Urrutia's performances have been aired on both radio and television in his native Chile more than a dozen times. He is an active teacher and has given Master Classes at academic venues and festivals in the United States and in Chile.

See what people are saying about Eugenio Urrutia-Borlando's performances