Michael Zimmerman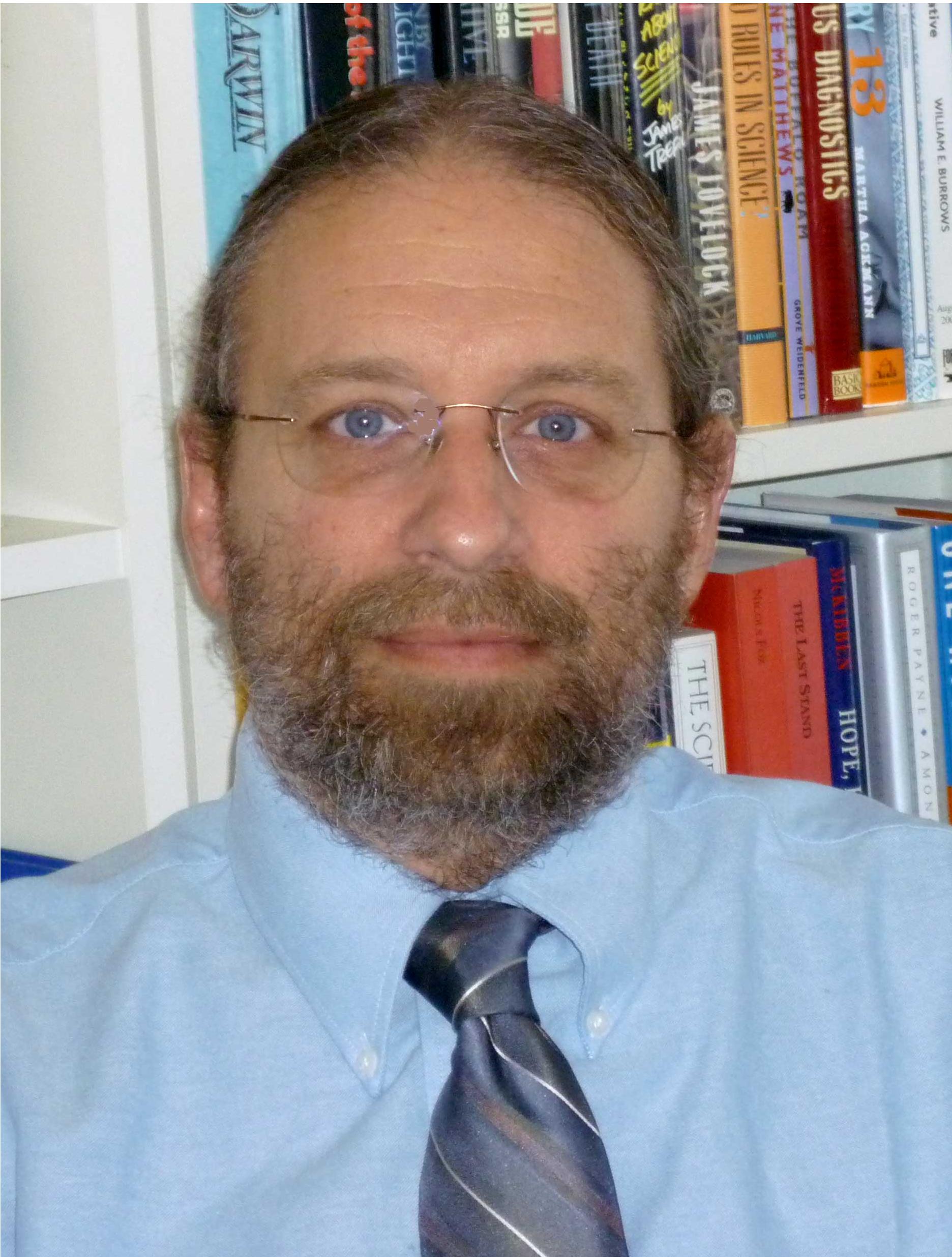 Comments about recent presentations:
"Michael Zimmerman's workshop at the Westar Institute conference in March 2009 confirmed his reputation as a leading interpreter of the scientific method and a dynamic speaker who is able to explain the differences between religion and science for a lay audience. As a historian of science, he described the political campaign of the creationist movement to discredit evolutionary theory from the Scopes trial (1925) to the recent Dover, PA school board trial (2005). Zimmerman's lectures at the Westar workshop were well-organized, succinct, and highly effective in explaining why the current controversy about evolution is part of a larger political agenda in the American culture wars. Zimmerman's dynamic and informative presentations exceeded our expectations and inspired the entire audience to support his efforts to promote basic scientific literacy among persons of all faith traditions."
Dr. Lane C. McGaughy
Chair, Westar Institute Board of Directors
"Dr. Zimmerman was the main speaker for our week-long, 2009 Darwin Day Program at Eastern Illinois University celebrating Darwin's 200th birthday. This was our 6th annual Darwin Day Program and we have featured many renowned individuals from around the globe. Dr. Zimmerman stands out as a particularly engaging, informational and thoughtful speaker. We found him to be delightful and stimulating and hope that he will return some day to give us another presentation!"
Gary Fritz
Professor of Biology
Eastern Illinois University
Charleston, IL
"Michael Zimmerman's lively and energetic speaking style is far from the stuffiness and platitudes one might expect from a university professor. He does not rant or thunder, but is crystal clear in his zealous advocacy of rigorous evidence-based science. His casual appearance and tone are warm and engaging, yet he carefully marshals his facts and has carefully honed the logic of his arguments. And, while he advocates a kind of 'big tent' approach, he pulls no punches in his rebukes of the extremists at either end of the spectrum whose actions he sees as undermining serious intellectual discourse."
Dick Lessard, Board Member
Alliance For Science
Arlington, VA
"Dr. Michael Zimmerman led a pre-performance discussion before the L.A. Theatre Works presentation of "The Great Tennessee Monkey Trial. The performance was greatly enhanced by the engaging and enlightening discussion Dr. Zimmerman offered. His obvious scholarly experience and approachable, light-hearted delivery truly created an atmosphere for the audience to engage in dialogue with him and with one another."
James Cramer, Community Relations Manager
Clowes Memorial Hall
Indianapolis, IN
"Michael Zimmerman's presentation was interesting, well organized and scientifically sound. The audience was engaged throughout, and the Q & A lively. He KNOWS both sides of the evolution/intelligent design issue and defends the scientific position with skill and humor. Highly recommended."
Leona E. Balek, President
Indiana Chapter
Americans United for Separation of Church & State
"Michael Zimmerman is a clear and compelling speaker. He addresses an important and timely topic in ways that engage and educate his audience."
Sandy Eisenberg Sasso, Rabbi
Congregation Beth-El Zedeck
Indianapolis, IN
"I invited Michael Zimmerman to share the pulpit with me to celebrate Darwin's birthday in 2009. The congregation and I considered ourselves quite lucky to have the founder of the Clergy Letter Project speak to us about how the project started and what has come of it. Dr. Zimmerman gave an inspiring and highly engaging account of his work. He is actually a master teacher on the subject of the relationship between religion and science."
The Rev. Barbara Child
Interim Minister
Unitarian Universalist Church of Indianapolis
"Michael Zimmerman spoke at our inter-faith gathering and was a delight on so many levels. His excellent grasp of both religion and science along with the history of each makes him a very knowledgeable spokesperson for the Creation ~ Evolution debate. Michael also has front line experience working to build coalitions with teachers, scientists and clergy. This experience, coupled with his passion for helping people understand the fundamental issues of the controversy, makes for a presentation that is truly inspirational."
The Rev. Gary A. McCaslin, Pastor
Painted Post Baptist Church
Painted Post, NY
"Professor Zimmerman's presentations at First Congregational Church, Poughkeepsie, and at Vassar College were each tailored for the different settings and each very well received. At the church, Professor Zimmerman's message was thoughtful and respectful of the setting, but also leavened with appropriate humor. At Vassar College, Professor Zimmerman appealed to the liberal arts tradition of respectful discourse, and was effective at drawing in a diverse audience of students, professors, clergy, and other members of the local community. "
Mark Schlessman
Professor of Biology
Vassar College
Poughkeepsie, NY
"Plymouth Congregational Church of Fort Wayne, UCC, was pleased to host Michael Zimmerman as our 2012 Parry Lecturer. His lecture, "Evolution: A Symbiosis of Religion and Science," was timely, thorough, and engaging. Michael's passion for good science, was nicely balanced by his keen humor, kind demeanor, and generous spirit. We had a delightful time!"
The Rev. Dr. John Gardner, Senior Minister
Plymouth Congregational Church
Fort Wayne, IN
"Dr. Zimmerman gave an informative and thought-provoking talk as part of our Evolution Weekend celebration. He spoke generally about the evolution-creation controversy but tailored his presentation specifically to our university and its Catholic values. Biology students of mine who are more religious felt he was fair to both sides and were reassured by his thesis that religion and science can coexist. All came away with a better understanding of the process of science. I was particularly appreciative that Dr. Zimmerman promoted the liberal arts ideals of critical thinking, meaningful dialogue and respect for the ideas of others as ways to improve our awareness of the value of both religion and evolution."
Andrea Bixler
Associate Professor of Biology
Clarke University
Dubuque, IA