Manhattan Chamber Orchestra
Richard Auldon Clark
Conductor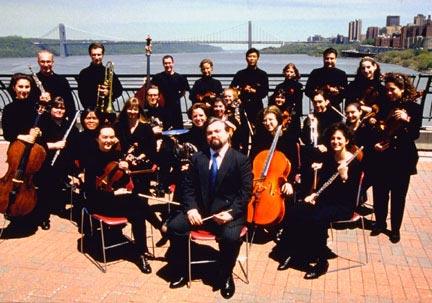 Comments about recent performances:
"Richard Auldon Clark, the enterprising music director of the Manhattan Chamber Orchestra, certainly knows how to fill two hours. The program of 20th century Americana that opened the group's seventh season, put listeners through two emotional wringers."
New York Times
"Clark and his Manhattan Chamber Orchestra have evolved into one of the most prolific and acclaimed orchestras in classical music."
New York Resident Magazine
"Richard Auldon Clark leads his Manhattan Chamber Orchestra in exemplary performances."
Arizona Daily Star
Tucson, AZ
"The orchestra's performance met the refined emotional demands of the work, always supporting and creating a quite moving tonality. After the music had concluded and the mood died away into silence, the audience cheered."
Classical New Jersey
"The playing of the Manhattan Chamber Orchestra is nothing less than spectacular....The Manhattan Chamber Orchestra is clearly an ensemble of virtuosos, and these pieces give them a golden opportunity to show off their considerable talents."
American Record Guide
"To say it was vividly rendered would be to vastly understate the obvious."
Star Ledger
Newark, NJ